Group training in the gym can be a great way to boost your fitness routine because it helps you keep motivated and pushes you to work harder, but also because it's suitable for the group as a whole and can help you avoid injury. 




This article covers how group training benefits your body and what factors need to be considered before starting a program of this kind.
Group training in the gym can be a great way to get fit and stay motivated. Here are a few advantages of group-based training:
-Group training is social. It can be fun and motivating to work out with others.
-Group training can be more challenging than working out alone. Working out with others makes you work harder and achieve your goals faster.
-Group training can help you build teamwork skills. You'll learn how to support each other and help each other achieve success.
-Group training can provide a sense of community. Participating in group training will make you feel like you're part of a larger team, encouraging you to stay active and healthy.
How to attend group training?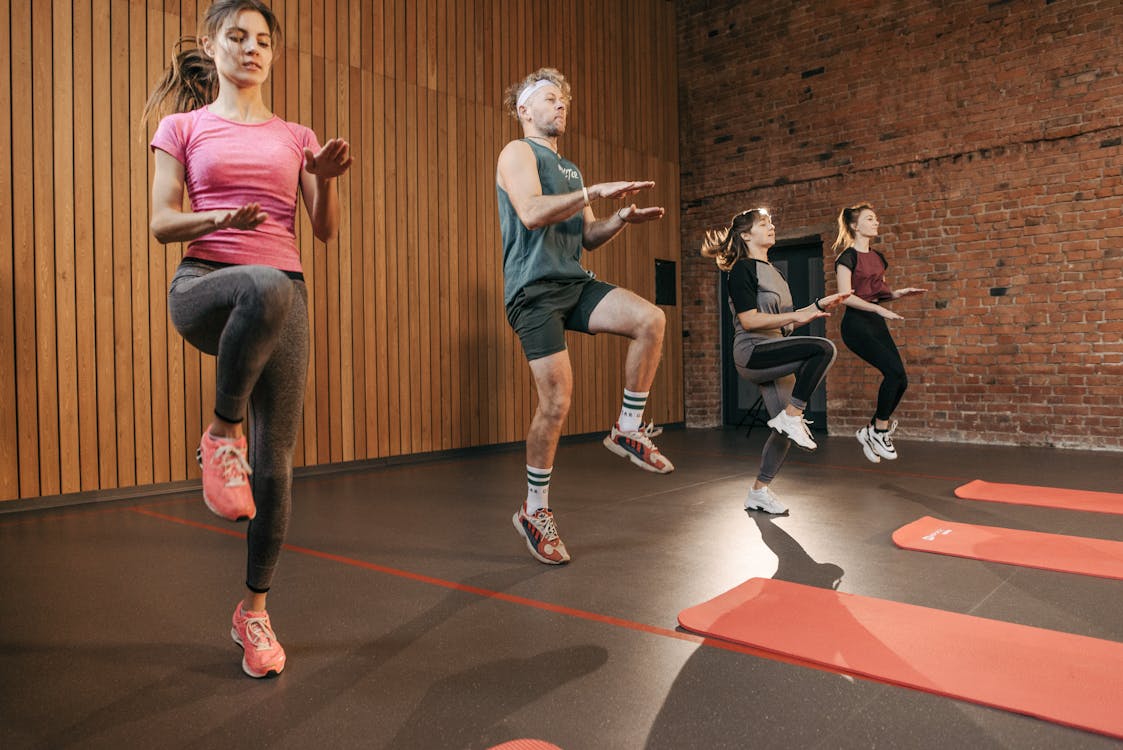 If you're searching for a solution to help you get into better shape, you might need group training. Group training can be an excellent way for people of all ages and fitness levels to work together and achieve the same goals. Here are some reasons why group training might be beneficial to you:
-Group training in the gym is a great way to make friends. When you're working out with others, it can be fun and motivating to see results together. You'll also have someone to talk to about your workouts and share tips.
-Group training is a great way to learn new skills. When you're working with others, you'll be able to learn new moves and techniques. 
-Group training is a great way to get fit quickly. When you're working with others, you'll be able to make more progress in less time which will help you get fit quickly!
When to train alone, when to join a group
When should someone train alone, and when should they join a group?
The most significant factor to consider is your personal fitness goals. If you want to focus on your development, then, by all means, train alone. On the other hand, joining a group can be beneficial if you want to push yourself further together as a team.
The following are reasons why grouping up can be beneficial: 
1) It Can Encourage Socialization: When people are working together, they have an opportunity to talk and interact with one another. This socialization can help motivate each other and assist with communication. Plus, having a few friends in the gym is always fun!
2) It Can Help You Reach Your Goals Faster: When working out with a group, staying focused is easier because you don't have to worry about completing every rep or set by yourself. Instead, you can delegate work to your teammates and collectively focus on hitting your goals.
What is the ideal time of day to work out?
An ideal time to exercise is in the early morning. Morning workouts are more intense because your body has had more time to rest and recover. Morning workouts are usually more challenging but also more effective. Additionally, you will have less stress and be more productive during the day.
What exactly happens during a Workout Group?
Workouts in a group setting can be beneficial for a few reasons:
It can help you make more of an impact on your workout. By working together, you can lift more weight and achieve better results.

Group workouts can provide social support, which can be valuable when starting or trying to stay motivated.

Working out with others can also avoid potential boredom or loneliness during your workout.
How to engage with a group
When signing up for a gym membership, it's essential to consider the different workouts offered. Group training is an excellent method to stay in shape and make new friends. Here are a few reasons why group training is so beneficial:
1. It's social. Group training requires cooperation from all participants, which makes it more engaging and fun than working out alone. The likelihood is higher that you'll stick to your exercise regimen if you find it enjoyable.
2. It's interactive. Working out with others provides a variety of stimuli that can help you reach your fitness goals. You will be working out with people of similar fitness levels, but you'll also interact with them and learn from them. 
3. It's motivational. When working out with other people, it's easy to feel motivated and inspired to continue pushing yourself. Seeing others achieve their goals can help you stay focused on your goals and reach them faster.
Tips for starting a new group workout in the gym
Group workouts may be the perfect solution if you're looking for a way to add some fun and strength training into your routine. Use these tips to ensure that your activity with your group is a massive success:
1. Establish a schedule and stick to it! Group workouts can be fun, but they'll quickly become boring if you're not consistent with them. Make sure to set a date and time for each session and keep track of which members are attending, so there's no confusion about who's responsible for when.
2. Make the class enjoyable! It can get pretty monotonous if everyone in the group is doing the same workout. Try mixing things up by introducing new exercises or routines to keep everyone engaged and motivated.
3. Respect everyone's boundaries! Everyone has different strengths and weaknesses, so respecting those boundaries during group workouts is essential. Don't push people too hard if they're not ready for it, and give newcomers some time to adjust before expecting them to participate fully.
4. Avoid arguing! When people work out together, tempers often flare up from competing for resources. 
Click here to read my article on how to get six pack abs!